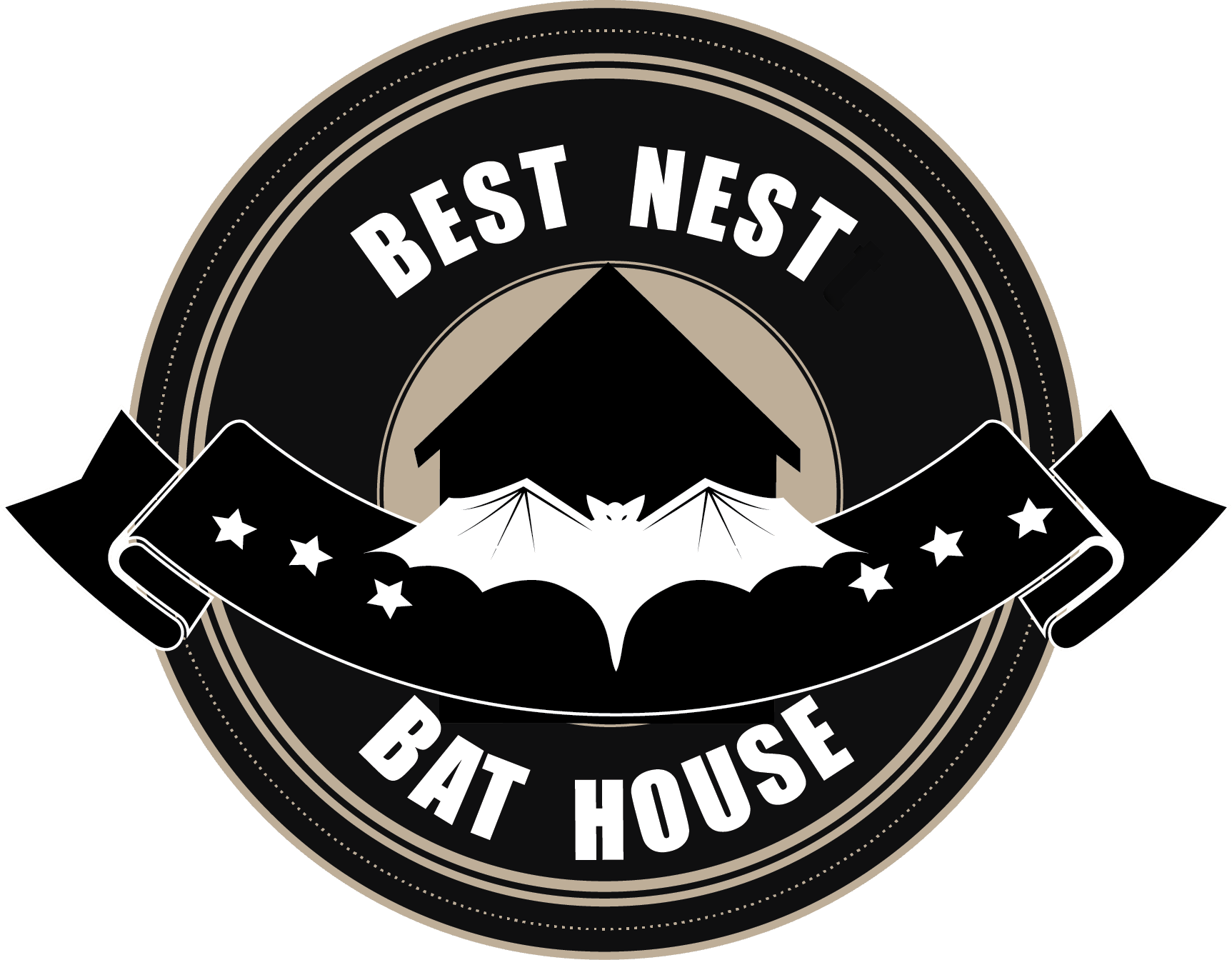 Best Nest makes high quality Bat Houses, but bats suffer from a bad reputation in the United States. The difficulty here is to change that image - while people may never see bats as the cutest animal, it's important that they understand how useful they are in order to change negative perceptions and provide incentives to buy Best Nest Bat Houses.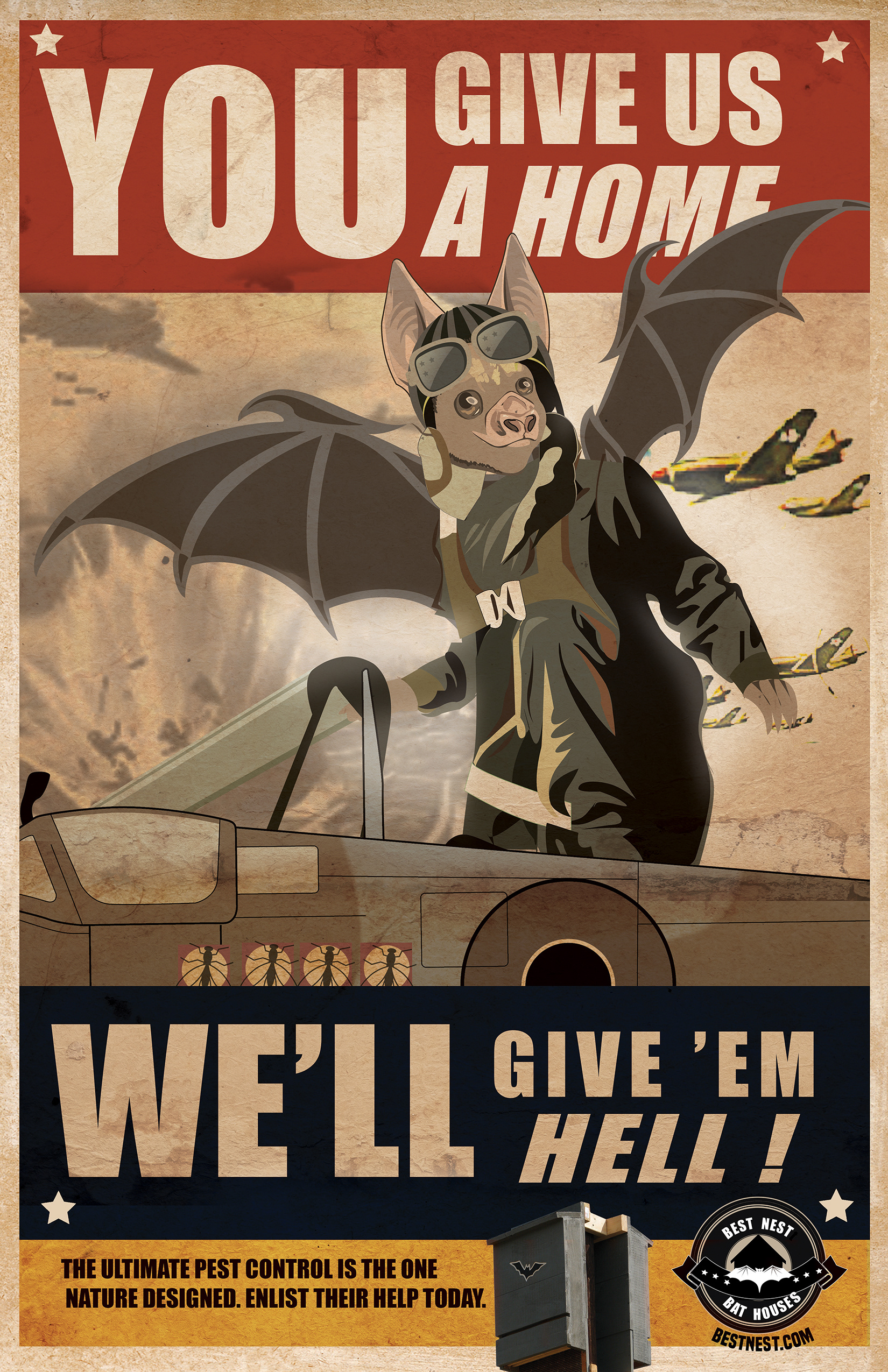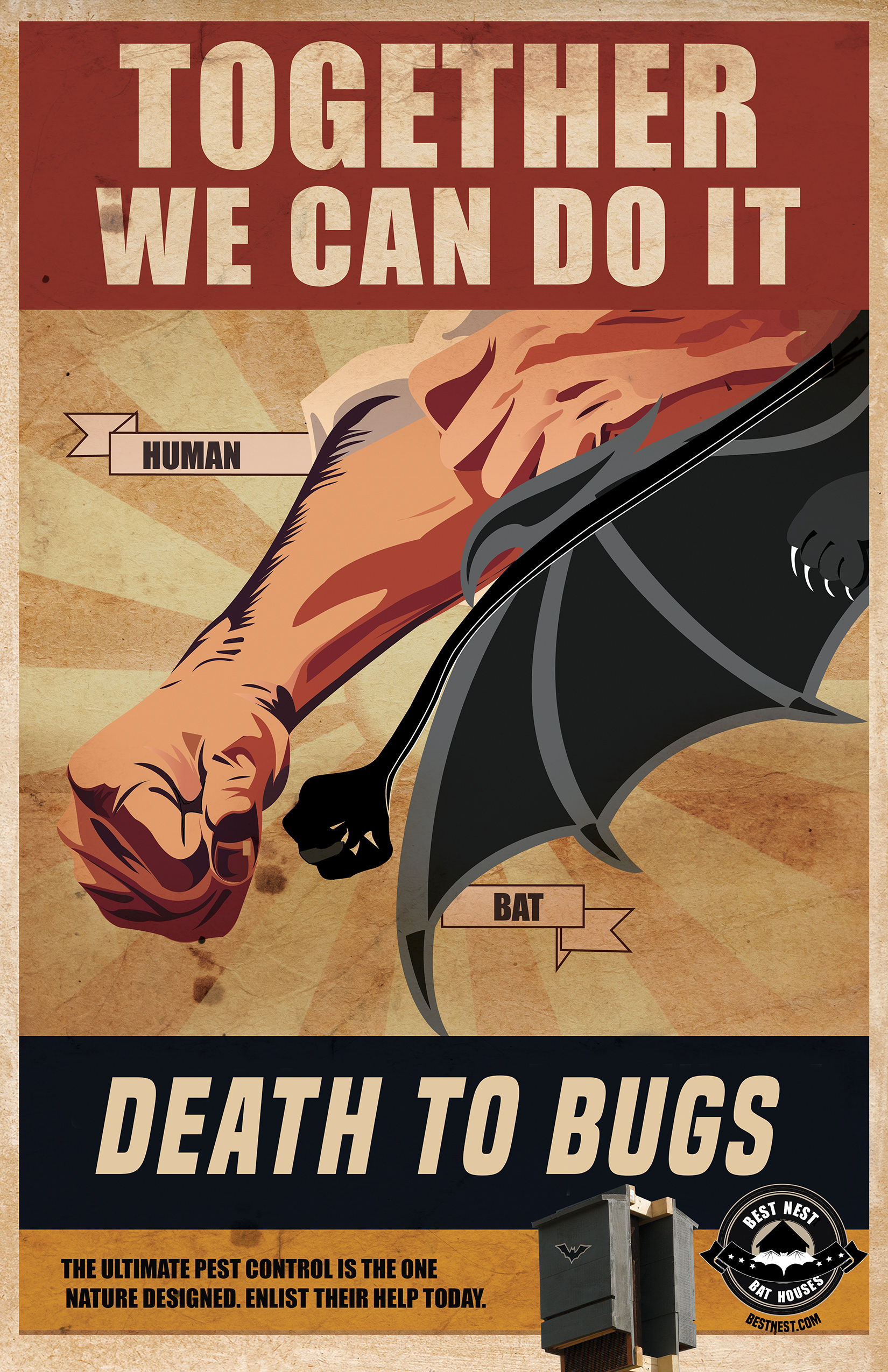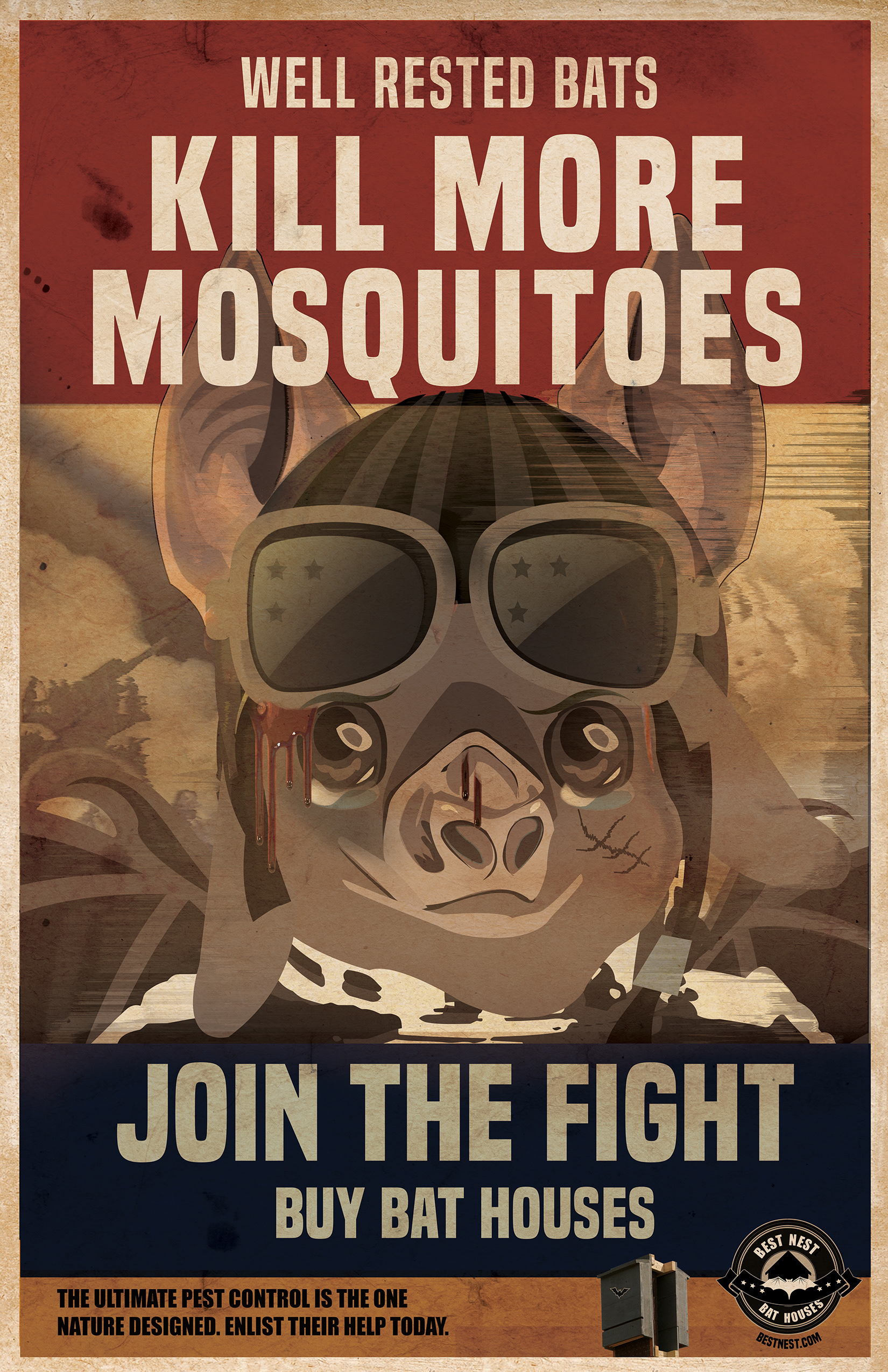 Faux neighborhood watch signs create the perception of bats as authorities on pest control.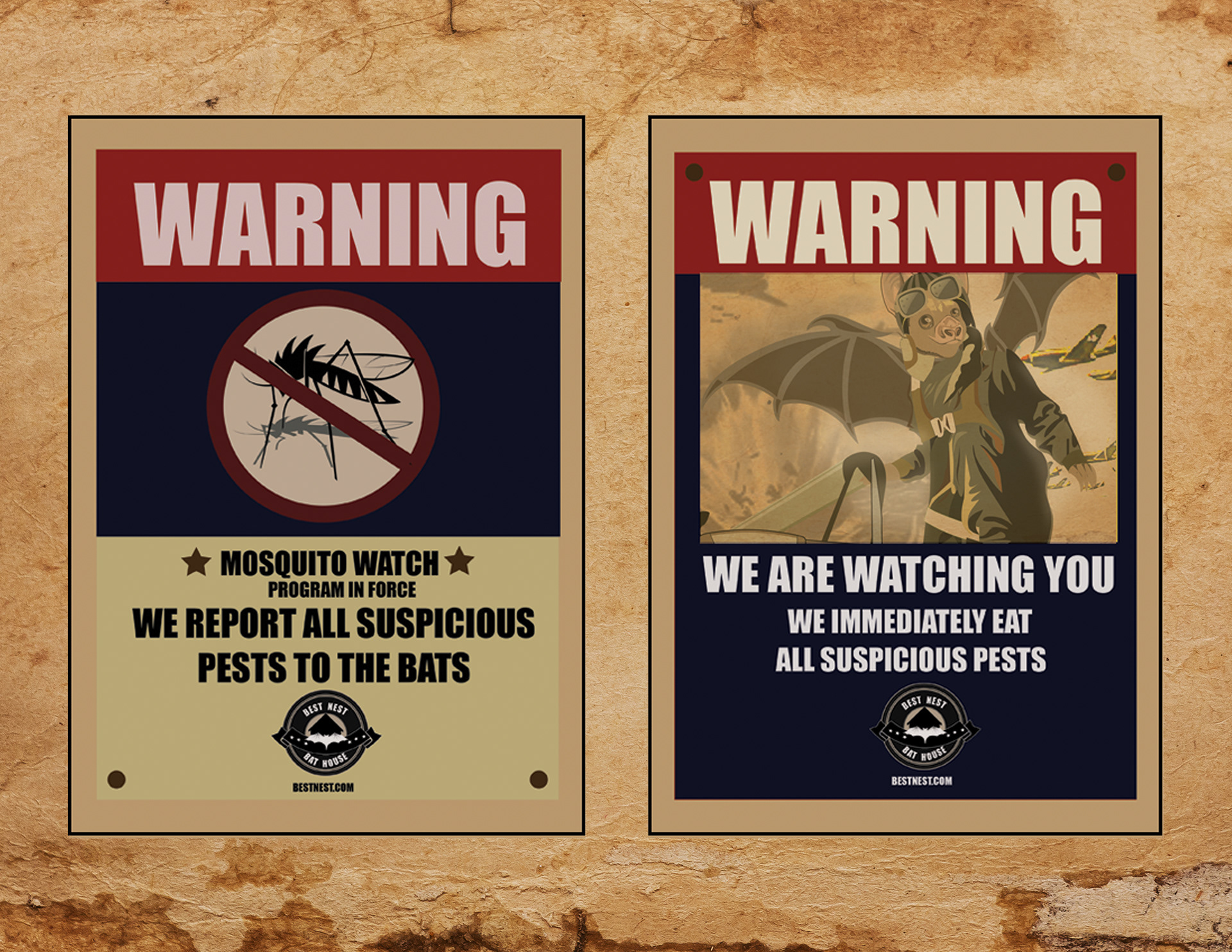 People will receive their bat houses in custom designed military crates along with q letter from Best Nest.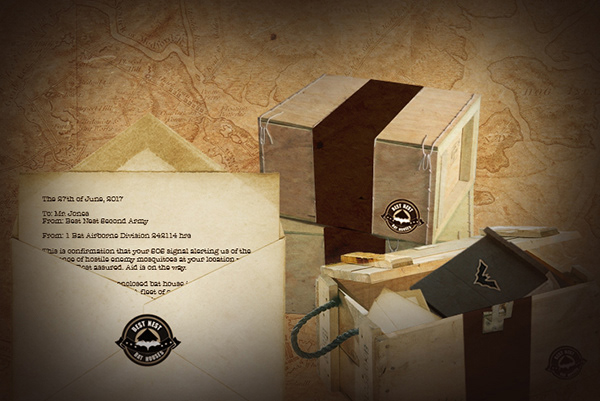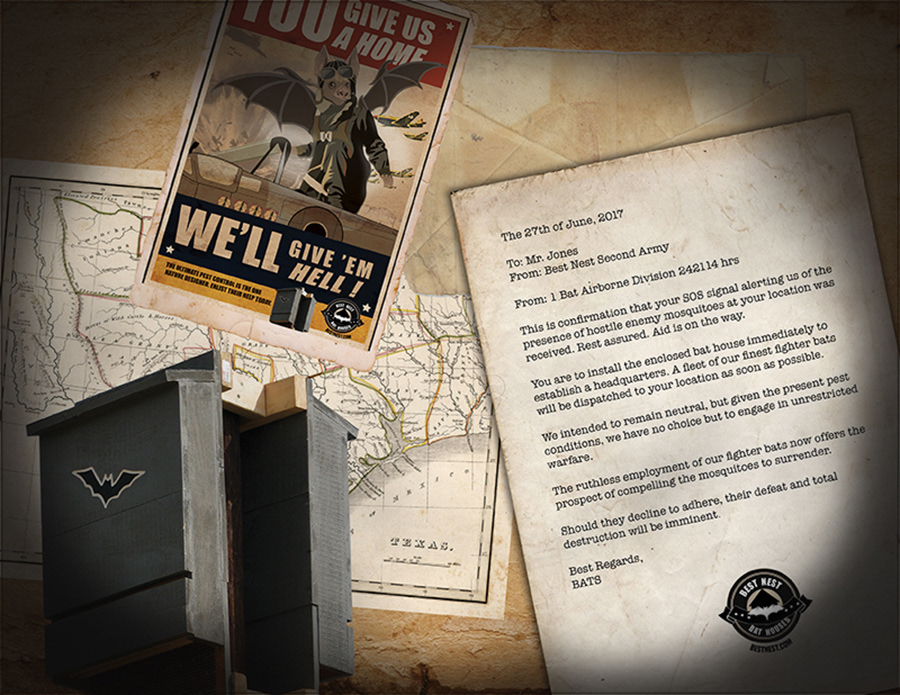 The Guardian Bat is a plastic decoy with a built-in night-vision camera that allows users to access the feed through the Best Nest mobile app.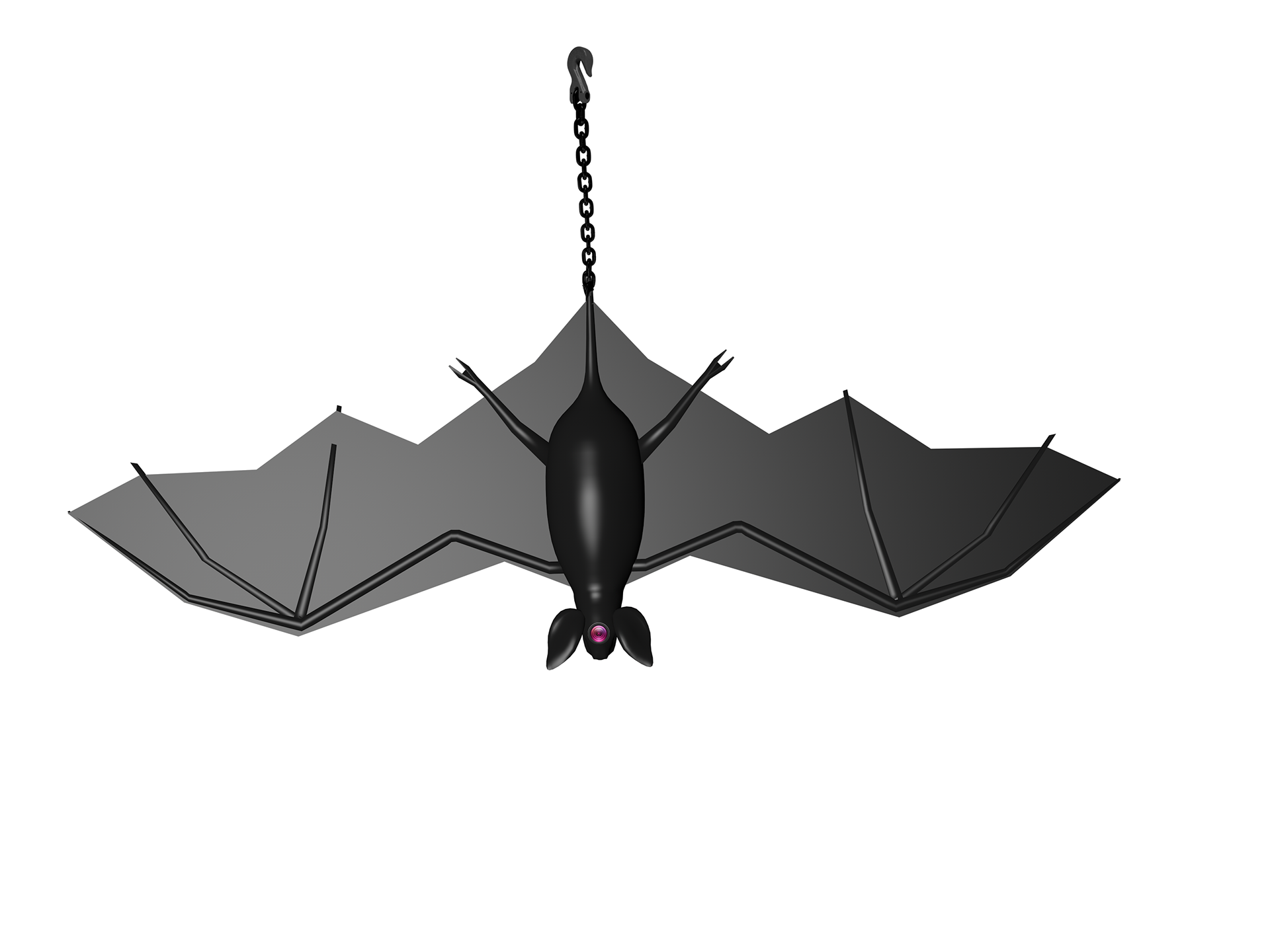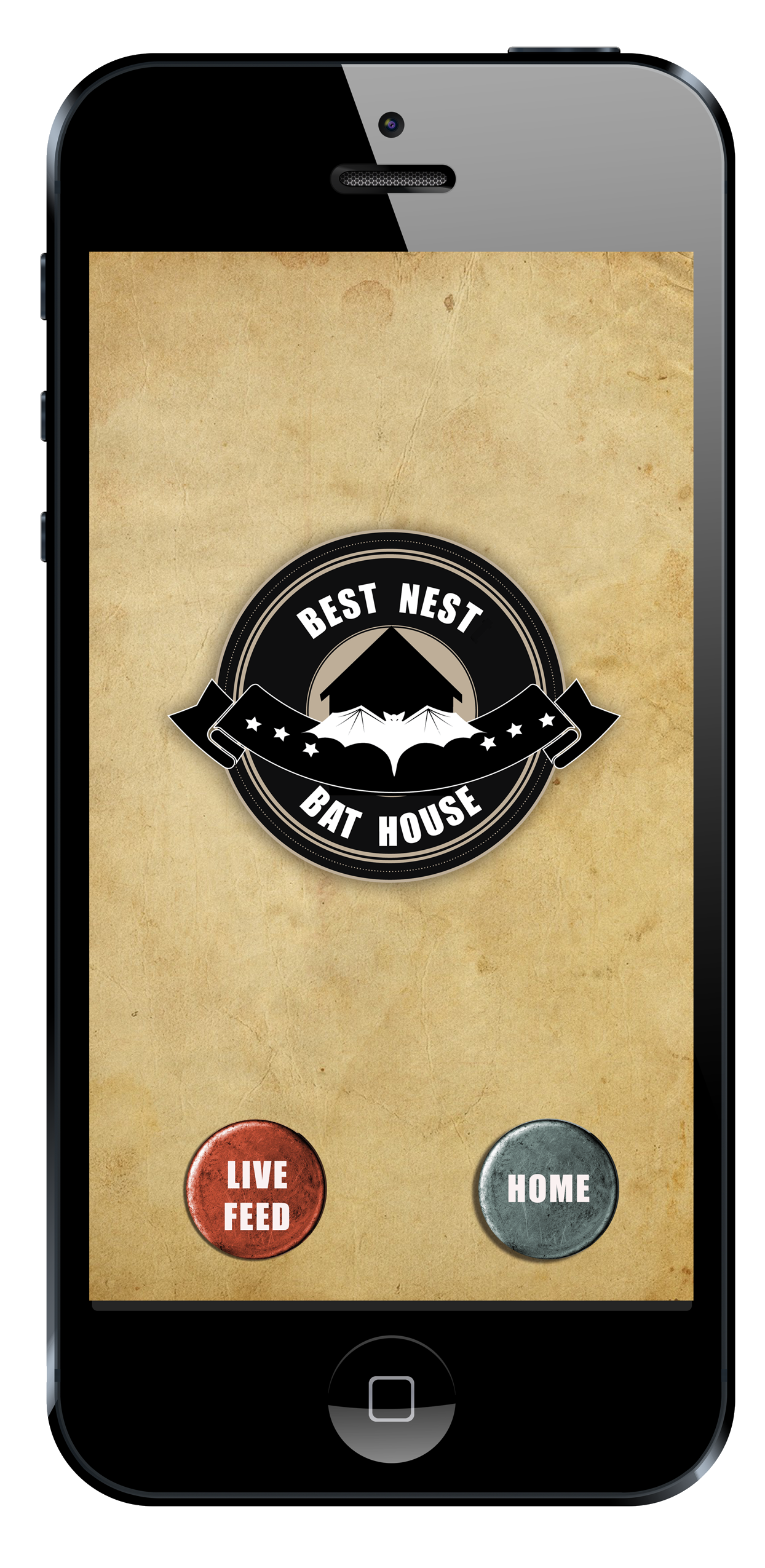 Using bat-recognition technology, the app determines what kind of bats are present. User can access profiles of their bats to learn more about their guardians.
User can watch and record the live feed of their brave bats in action from the guardian bat camera. They can also choose to broadcast the battles through Snapchat and Periscope to share the action with friends
Statistics allow users to view how many bats were active on any given night. This helps users better understand the habits of their bats and view the positive effect adding a Best Nest Bat House has on the bat community over time.
Sharing videos with users helps to create a community within the app. Users can like, comment, share, and upvote videos in addition to trading advice.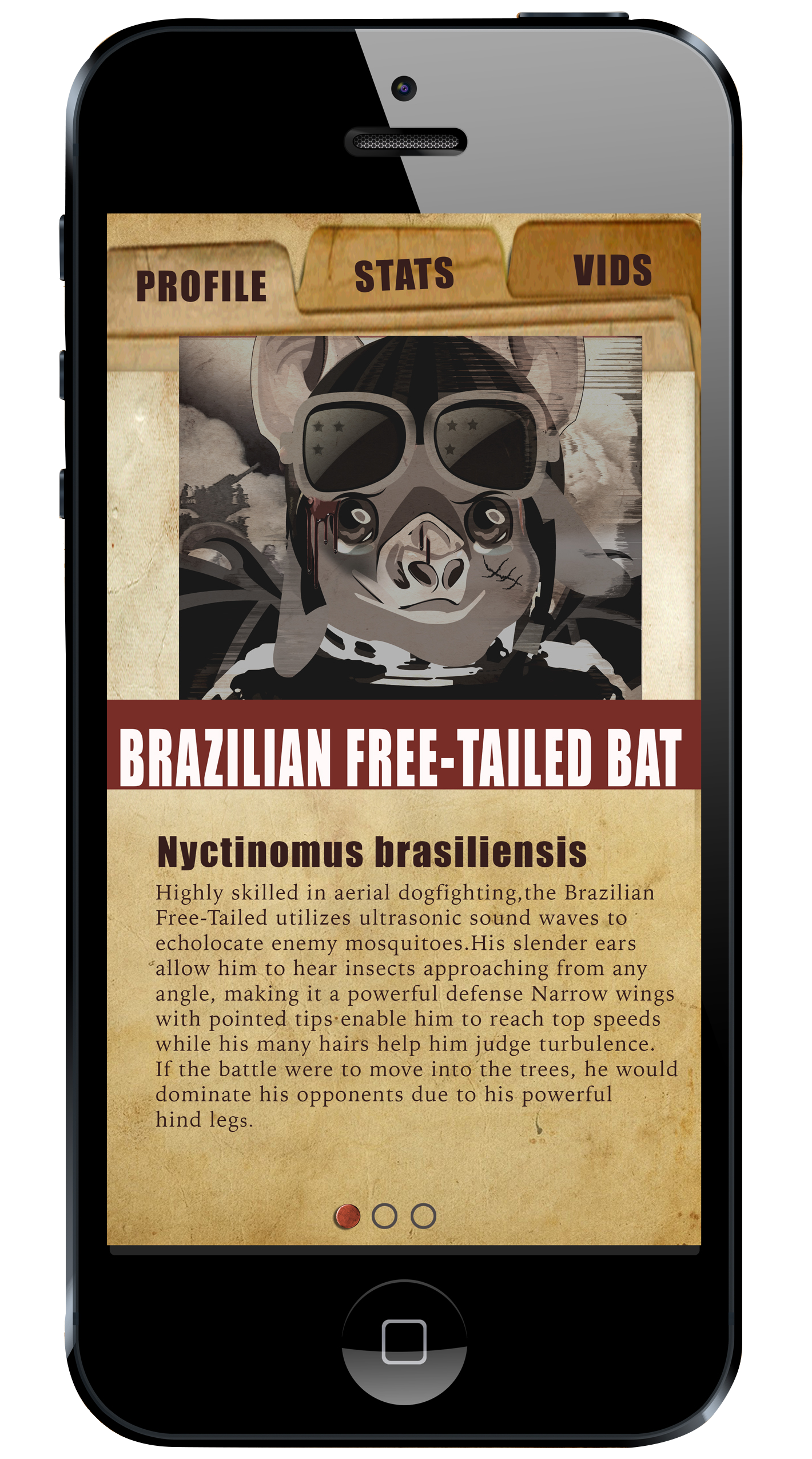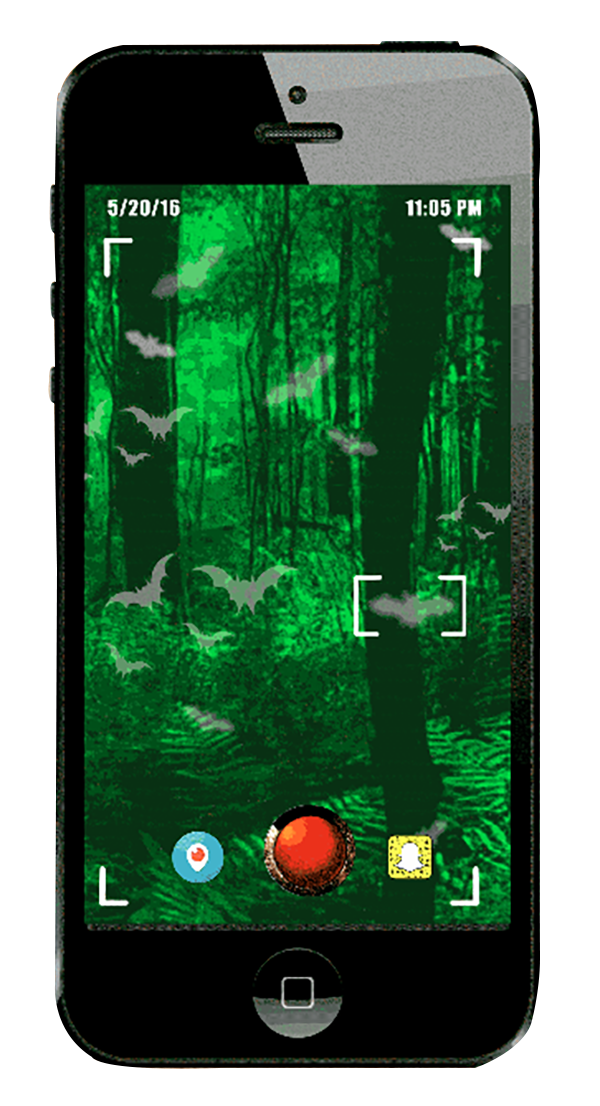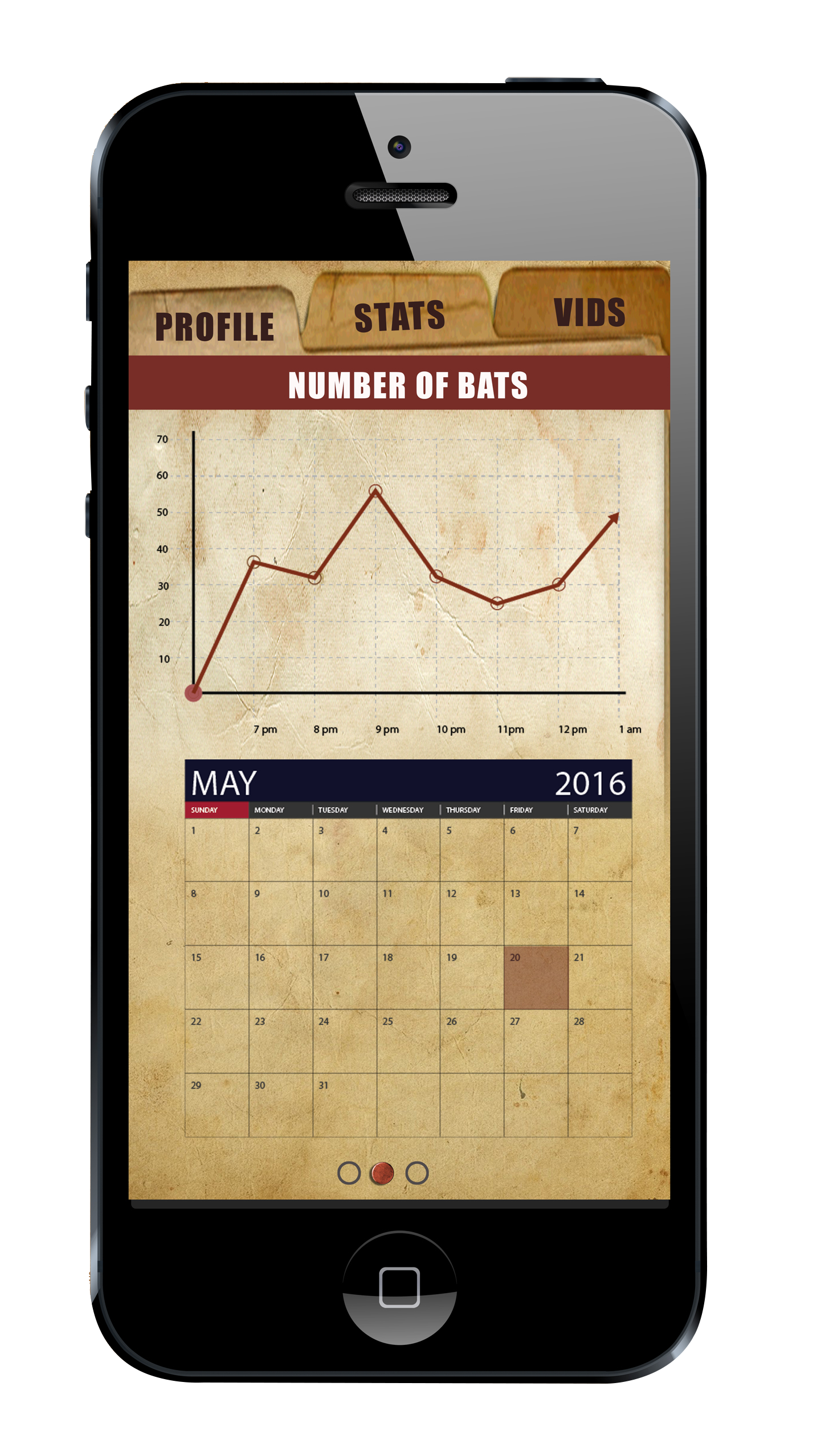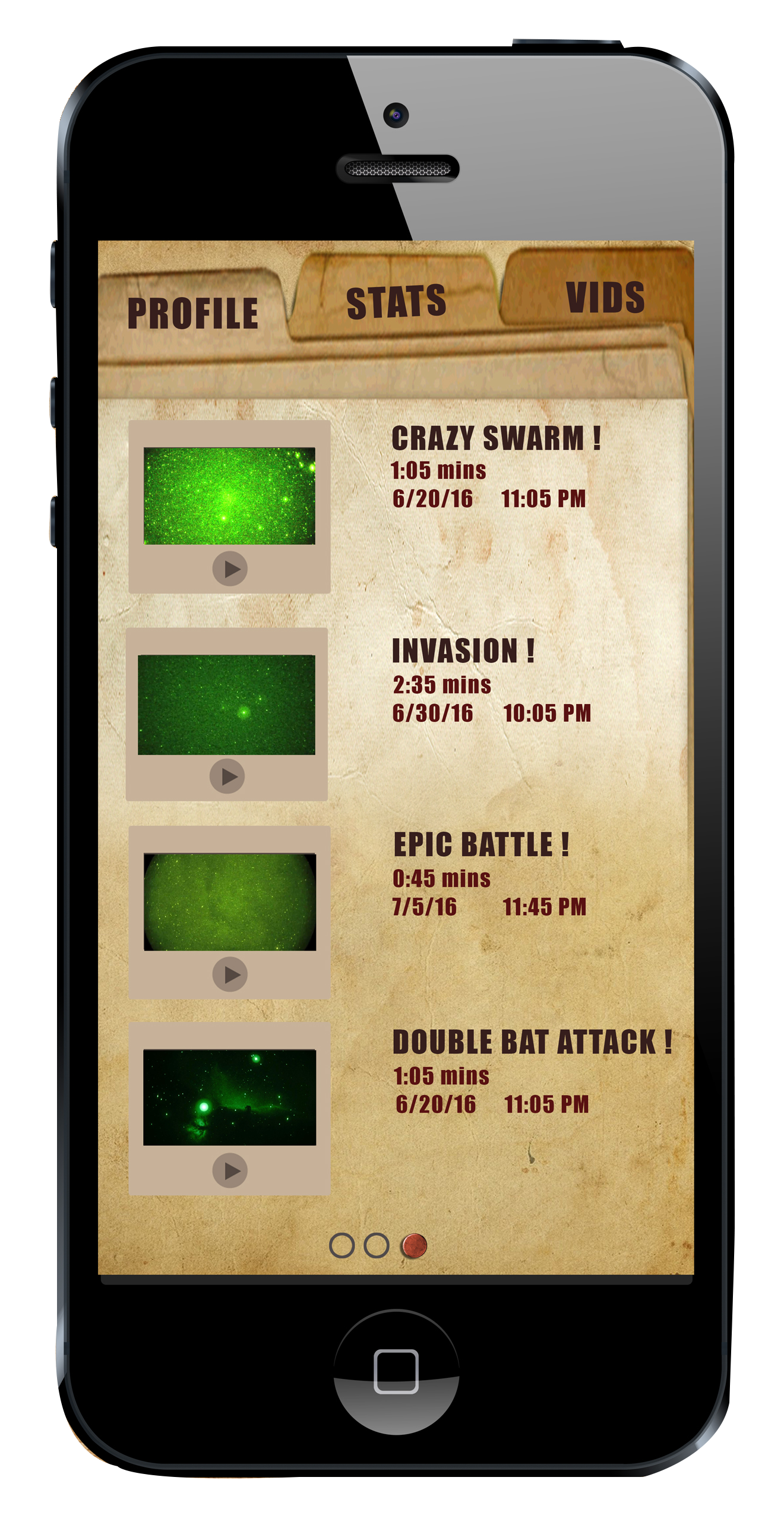 Art Director

: Majic Aubert